ABOUT US: LUXURY BEACH HOUSE RENTAL
With 20 years' experience running a leading international hospitality business, and being involved in furnished holiday letting since 2004, I am dedicated to ensuring our guests have the time of their lives at my beach houses. I have always been passionate about being by the sea and all it has to offer. Our luxury holiday houses are open for group accommodation rentals all year round.
We have an exclusive collection of luxury 5* boutique holiday rentals for family holidays on the beautiful West Sussex coastline in Angmering on Sea and 2 further properties on the coast in Punta Del Este, Uruguay. With panoramic beachfront aspects and every last detail attended to, every stay is stunning and unique.
CONTACT US: LUXURY BEACH HOUSE RENTAL
For details or to enquire about any of my luxury beach houses please email bondbeachhouses@gmail.com
Or enquire via our online enquiry form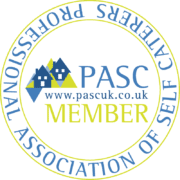 Our houses comply to the Professional Association of Self-Caterers UK Cleaning Protocols for Self-Catering Properties and Short-Term Lets in the Context of Covid-19
We have Visit Britain Good To Go COVID-19 approval for government and industry COVID-19 guidelines
For further details on our COVID-19 protocols click here